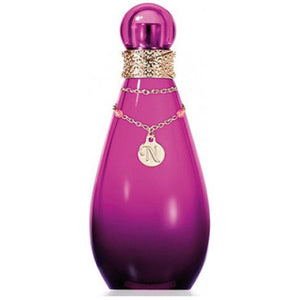 Fantasy The Naughty Remix By Britney Spears EDP 100ml For Women
Britney Spears presents two new versions of her best selling and most popular fragrance Fantasy from 2005 - The Naughty Remix and The Nice Remix. These flankers are coming out at the beginning of February 2014. The Naughty Remix is made for moments when you feel a bit dangerous and daring, while The Nice Remix is in touch with your softer side. Both fragrances are made to emphasize certain notes of the original.
"Fantasy is truly an unforgettable scent. Remixing the original notes to create new fantasy scents gives my fans and me more ways of expressing our inner fantasies - whether they're naughty or nice." Britney Spears.
The Naughty Remix, described as sensual, dark and exotic version, highlights jasmine petals, white chocolate orchid, sweet cupcake accord, sensual woody notes, orris root and creamy musk.
Gender: For Women
Size: 100ml
Eau de parfum
---
We Also Recommend